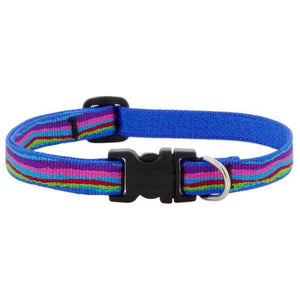 The Lupine Ripple Creek Collar is a limited edition micro batch design. Micro Batch designs are a mix of old favorites & exciting new designs! Made in short runs, available for a very limited time!
GUARANTEED (Even if Chewed)®
Custom designed side quick-release YKK® buckles
Welded steel D-ring for ID tags and easy leash attachment
Durable woven nylon designs, machine & hand washable
Complete the set with a matching LupinePet dog leash!